Efebia
2019
During my residency at the Gay Archives of Quebec in 2019, I came across a press clipping of an add announcing the upcoming release of "Efebos: The First Polish Magazine of Male Nudes (1991)". When I was in Poland, I searched for that magazine in Lambda Warsaw Gay Archives. I found more of the same adds, but I was sad to realise that regardless of multiple enthusiastic announcements of it's imminent release, the magazine never actually came out. Having learned this, I decided to make an issue of this magazine myself, as a tribute to all the great queer DIY activist initiatives that failed - the art projects that were abandoned and collectives that fell apart before their first action. The result is a work of speculative fiction - a utopian erotic magazine focused on representing some of those whose absance hounts the queer archives: lesbians, bisexual women, trans and non-binary folks. For this reason I renamed it "Efebia". I did an open call for photo submissions and for participants in an erotic shoot. I received 1 photo series and 6 model submissions. I rented a room at the legendary hotel Czarny Kot in Warsaw. We shot all day and made friends. I placed one copy of the magazine in Warsaw Gay Archives in the 90s section.


Archival photograph featured in the magazine.


Cover image featuring Sonia Milch.


Centerfold featuring Katarzyna Szugajew.


Back cover featuring Kinga Michalska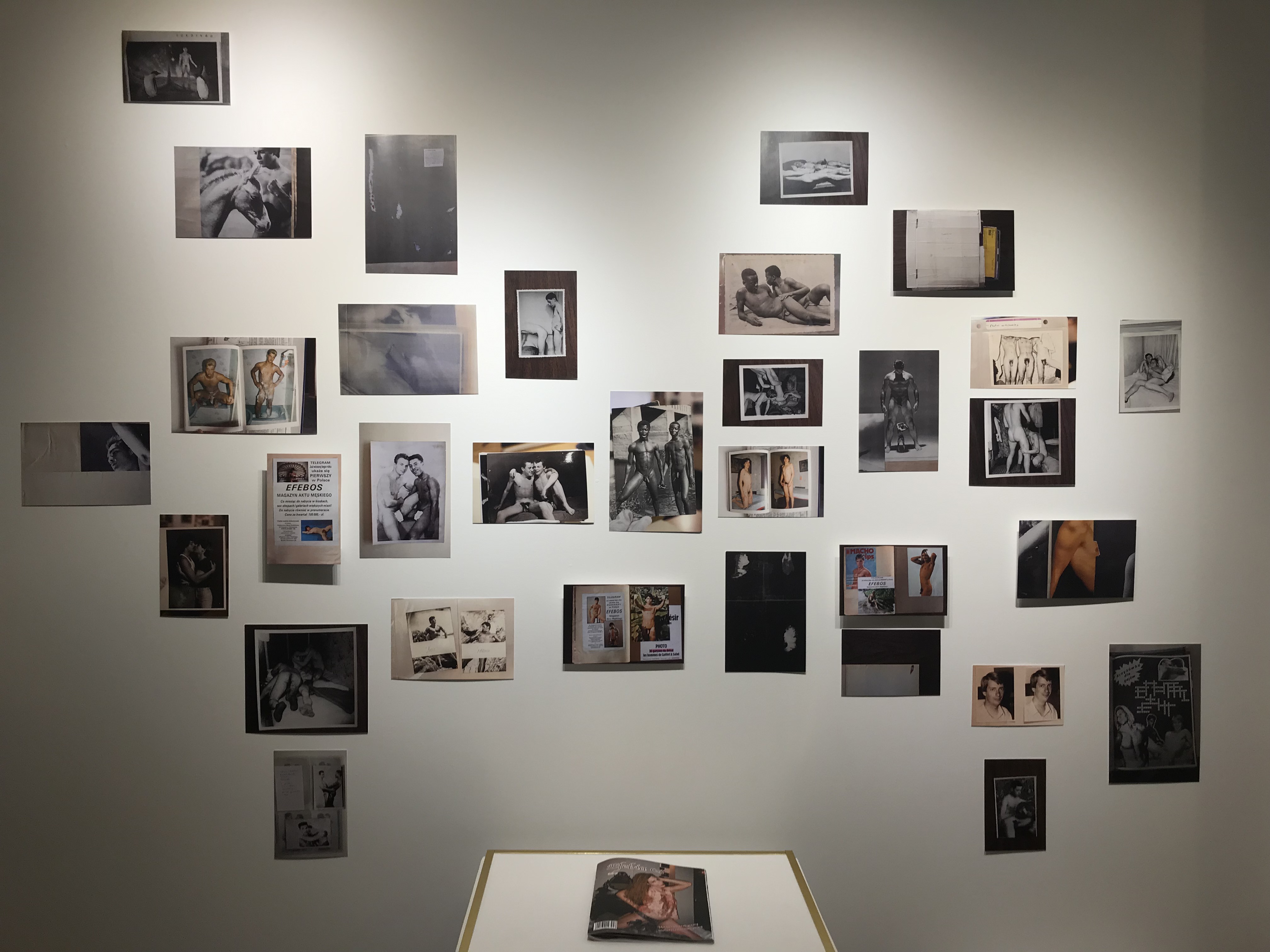 Efebia at "La présence de l'absence - Absence is Present", curated by Virginie Jourdain, Veronique Boilard, Never Apart, Montreal, Qc, 2019.