Transfigurations
2019-now
Photographing births is a political act of making visible one of the most universal yet most hidden human experiences. Medicalization of birth restricts these formative moments from the common imagination, a shared sensory understanding of entrance into this world, by incorporating them into an alienating category of illness or suffering. We are not permitted to witness the power of birthing bodies. This project is an investigation of birth, time and geology as tools to recon with questions of origin and futurity.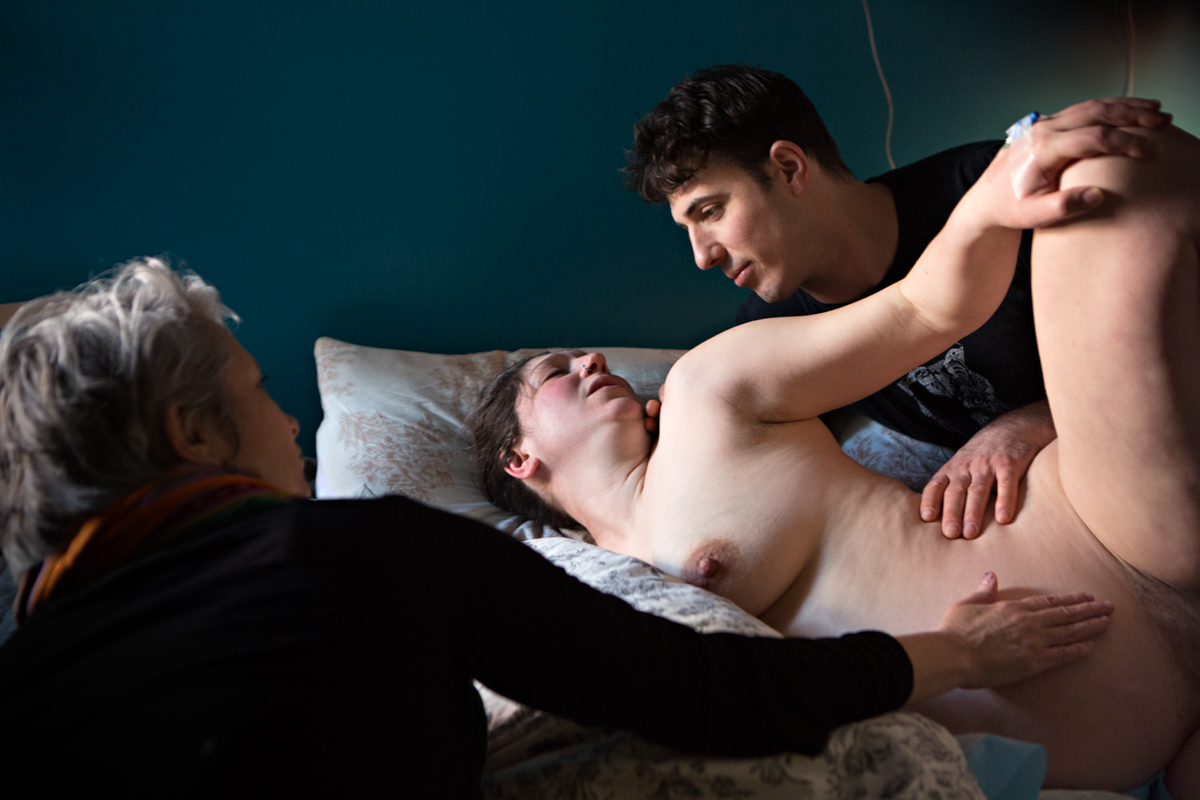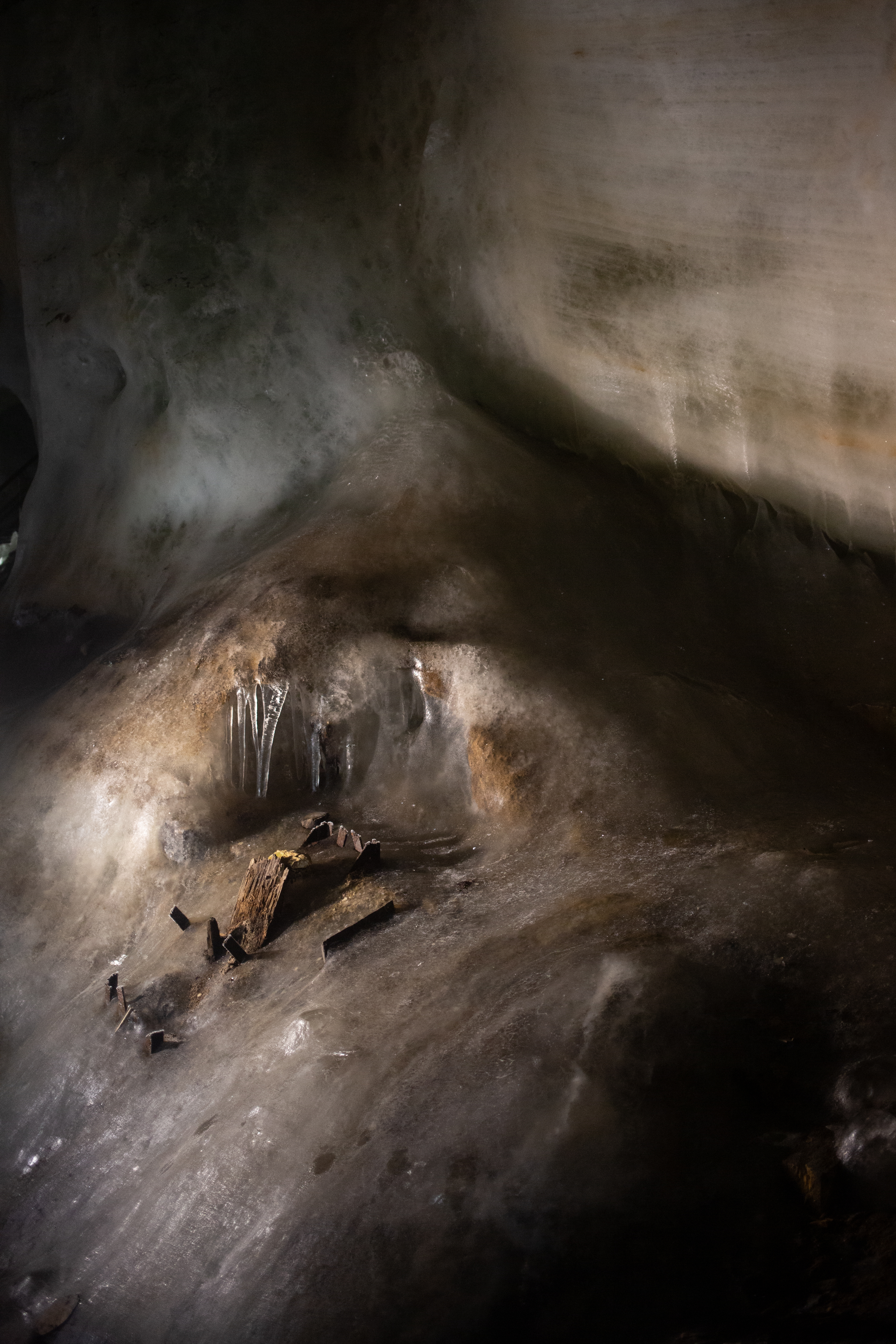 Diary
2014-now
Montreal
10 years ago, I decided to leave Poland and immigrate to Canada in search of a queer home. Since 2014, when I finally settled down in Montreal, I have been working on this ongoing photographic series. I have been taking portraits of my queer and trans friends from connected and connecting through queer kinship. Over the years I have accumulated a large photographic archive consisting of over 500 analog images. My photographs are mainly created using point-and-shoot 35mm film cameras. I see this work as a family archive which offers an intimate and visceral view of the Montreal LGBTQIA+ community depicting moments of vulnerability, love, and play - captured with tenderness and humour.
Installation view
10 Pine
Sarah

Navid


Kinga
Carmen

Guy and Jamaal









Sarah's ferns

Crystal's wig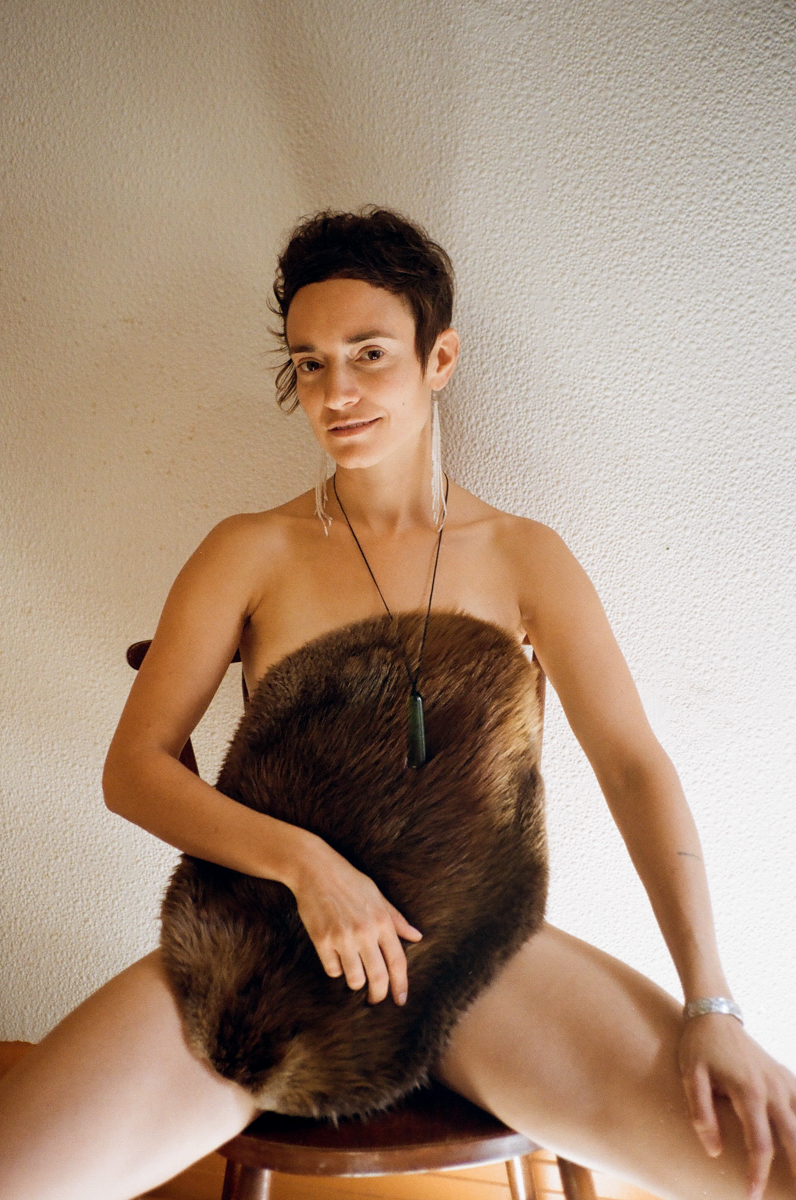 Moe

Andy








Eliane's bananas





George, Pomona and Rose

Candi



Alice, Navid and Nima

Sarah Mo



Be and Lee









Oksana
Kinga

Parents




Naomi and Kai
Kimura
Jordan Brown
Lactatia and Crystal

Vanja











Jamaal

Winnie











E.

Kai and Naomi








10 Pine



Lari








Install Shot MFA Open Studios 2018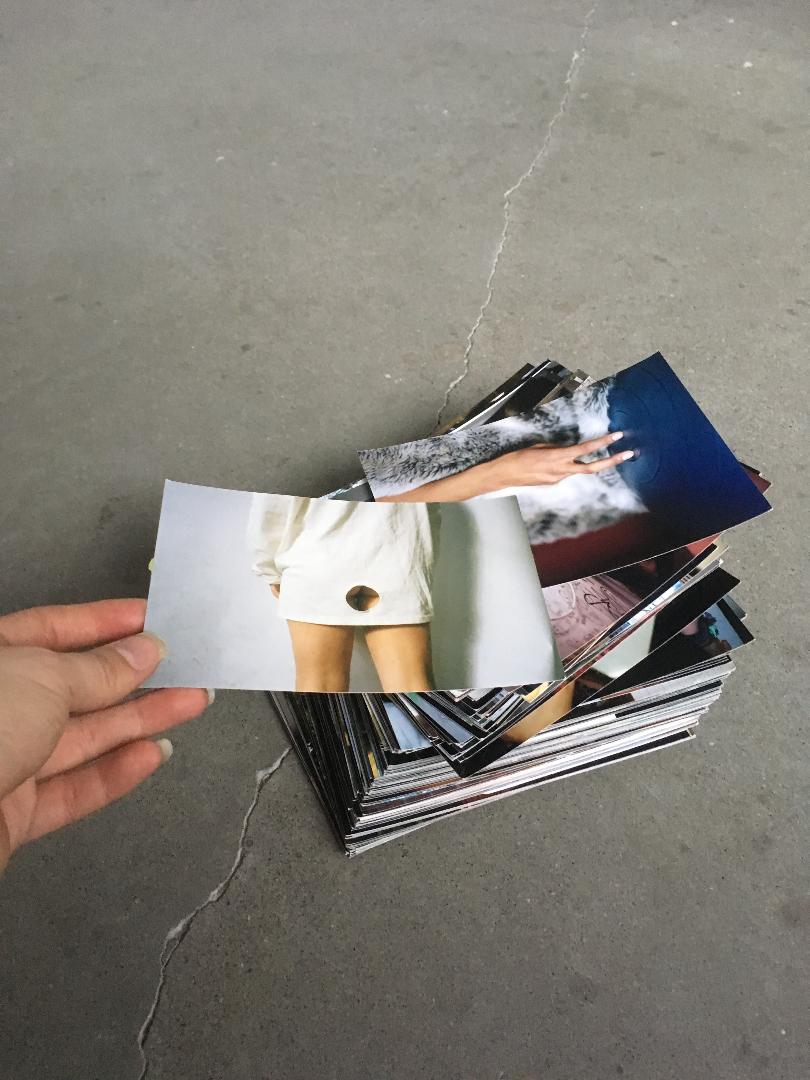 Install Shot MFA Open Studios 2018




Polska Queer
2017-now

Five years after immigrating to Canada to pursue my gay dream, I return to my homeland to revisit what it means to be Polish and queer. This ongoing portrait series is a love letter to friends who inspired me in how to own this complex identity.



Kasia



Miko and Artur



Martyna and Zofka



Kasia and Emil



Dominik



Kinga


Does Care Have a Gender?
Montreal 2017-18

This project is an ongoing series of video portraits in which I film people from my community connected and connecting through queer kinship in moments of care. My videos are constructed using mini DV tapes and shot in queer domestic spaces to reclaim this format for non-heteronormative storytelling and alternative family models. I formally address the subject of chosen family by referring to home videos which were traditionally used by straight middle-class families. Featuring: Candi, Lactatia and Coriander, Jordan Brown, George, Pomona and Rose, Shahir, Zev and Jack. Excerpt: https://vimeo.com/312195431

Does Care Have a Gender? is also a zine! It is comprised of diary entries, interviews and photographs exploring intersections of queerness, family and care. Message me for a free PDF or support my work through ordering a phisical copy :)


Rehab Girls
2013
Lodz, Poland

The series "Rehab Girls" was created in my hometown - Lodz, Poland in a rehab for female "criminal" youth where my grandmother babcia Krysia used to work and where I've spent a lot of time as a child following her at work. I returned to this place as an adult and photographed 18 year-old girls during their last months of rehabilitation. The series examines the tension between toughness and fragility of those teenage girls.