Transfigurations
2019-now
Montreal
What does it mean to bring a new life into the world at a moment when humanity is about to reach a threshold of irreparable climate breakdown? I harness photography to explore relationships between a birthing human body and the fertile body of the earth tainted by environmental grief. I juxtapose diverse bodies in natural birth with caves and landscapes in order to raise questions of place of origin and body of origin. This project is a meditation on change and transformation, a negotiation between despair and hope which shapes a new generation's visions of the future. I use photography as a strategy to investigate liminal spaces, transitions between worlds and thresholds of life.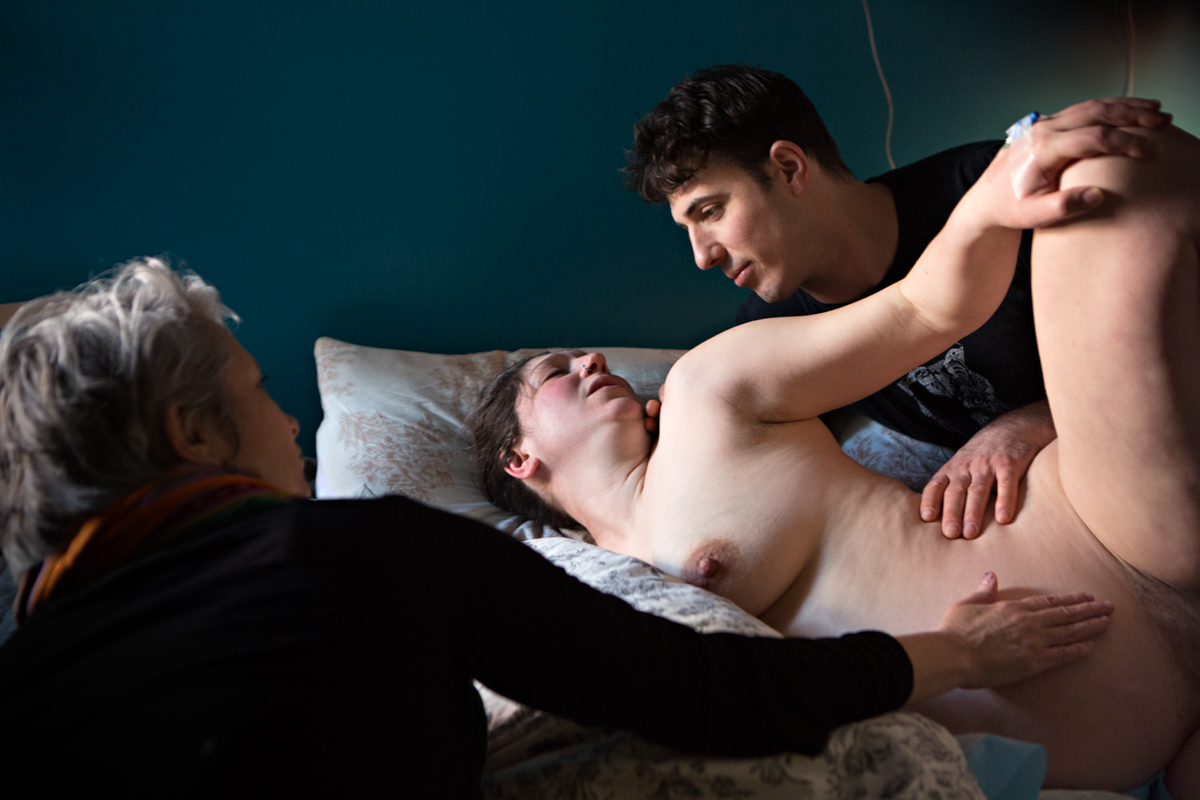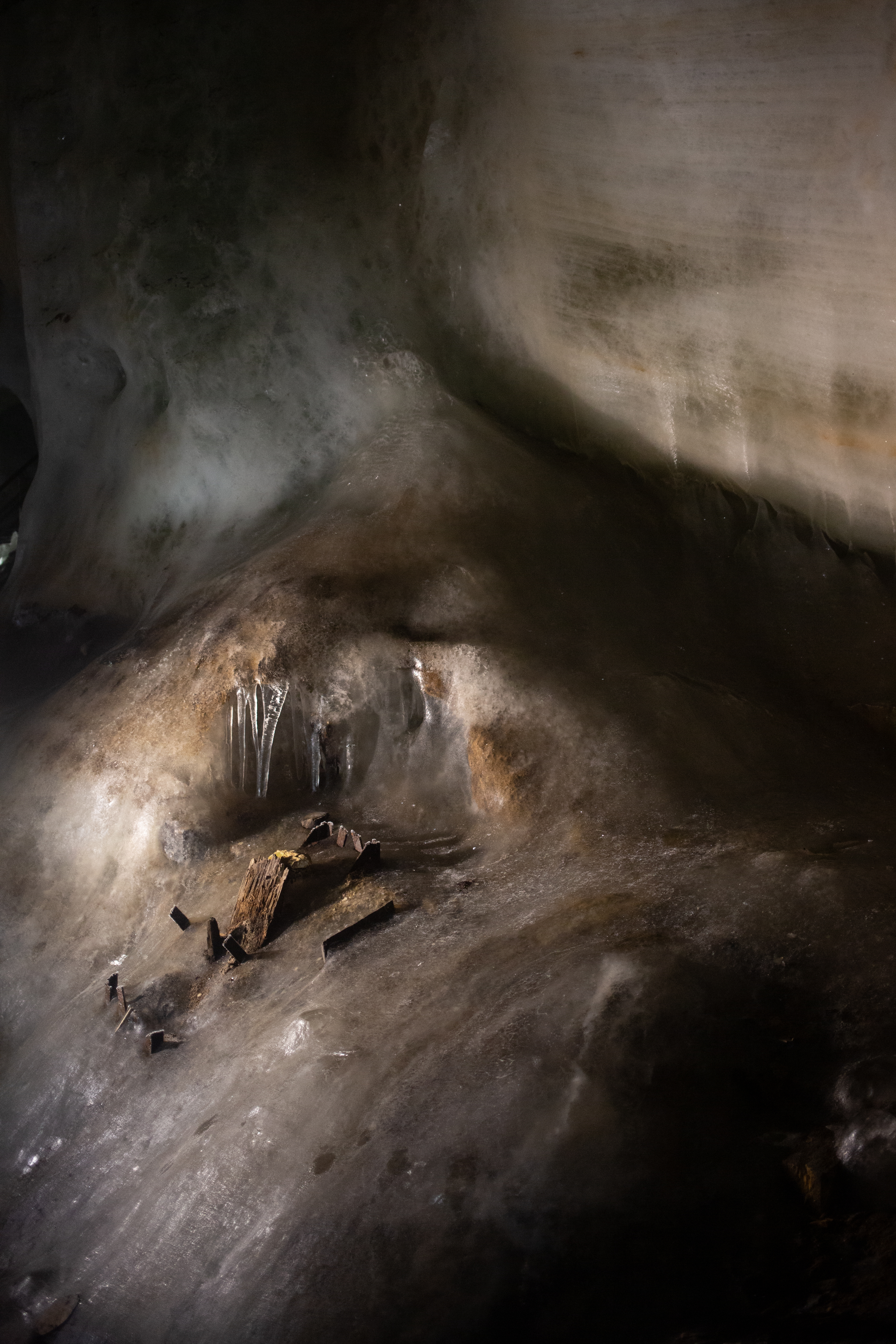 Does Care Have a Gender?
Montreal 2017-18

This project is an ongoing series of video portraits in which I film people from my community connected and connecting through queer kinship in moments of care. My videos are constructed using mini DV tapes and shot in queer domestic spaces to reclaim this format for non-heteronormative storytelling and alternative family models. I formally address the subject of chosen family by referring to home videos which were traditionally used by straight middle-class families. Featuring: Candi, Lactatia and Coriander, Jordan Brown, George, Pomona and Rose, Shahir, Zev and Jack. Excerpt: https://vimeo.com/312195431

Does Care Have a Gender? is also a zine! It is comprised of diary entries, interviews and photographs exploring intersections of queerness, family and care. Message me for a free PDF or support my work through ordering a phisical copy :)


Diary
2014-now
Montreal

In this series I use a diaristic format to present a narrative of my chosen queer family in order to challenge the normative family models. My project offers an intimate view on the Montreal LGBTQIA+ communities. In my work, I employ humour, playfulness and body-positivity as powerful modes of healing and creating queer kinship. I use the vernacular photographic style and the 90s snapshot aesthetic to evoke the nostalgic feel of family archives and home videos. My photographs are mainly constructed using point-and-shoot 35mm cameras and film. I use a collaborative approach in order to create non-hierarchical spaces between my subjects, myself, and my images.



Jordan Brown



Guy and Jamaal



Andy



10 Pine



Navid



Lactatia





Crystal's wig



Eliane's bananas



George, Pomona and Rose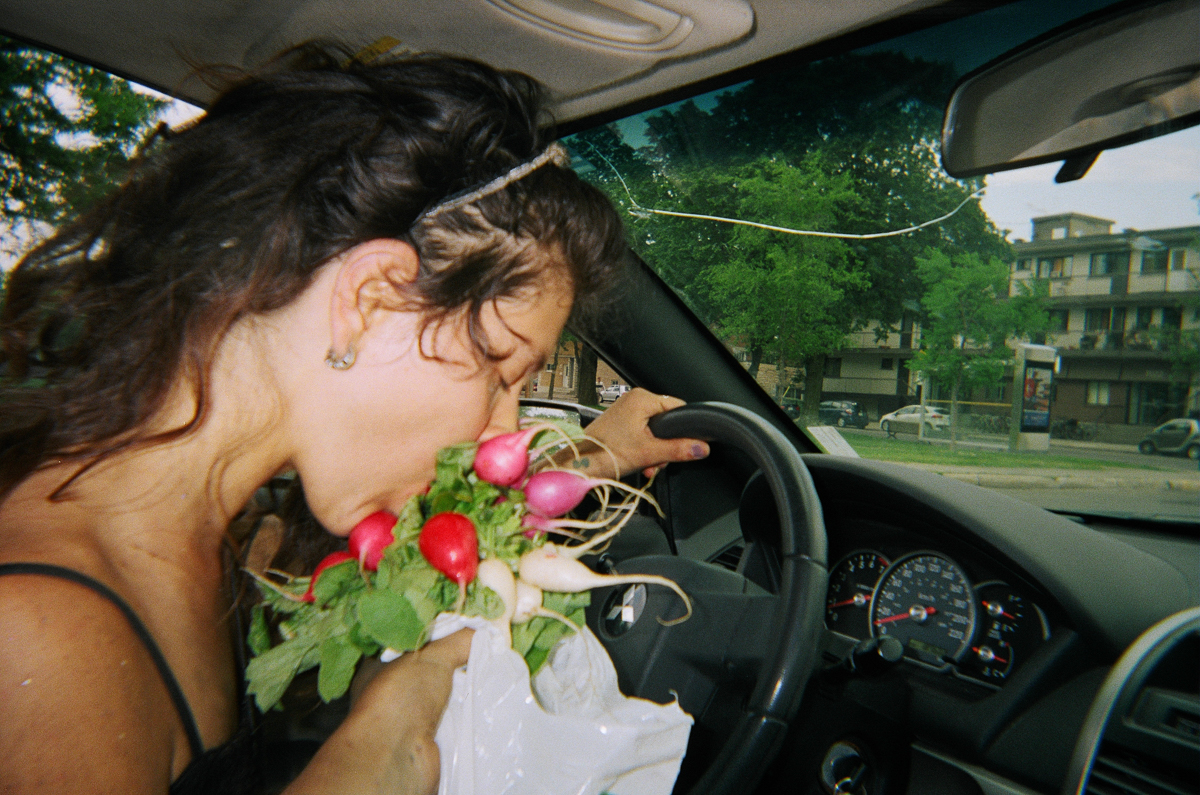 Miri



Be and Lee



Alice, Navid and Nima



Sarah Mo



Lactatia and Crystal



Moi





Winnie



10 Pine



Naomi and Kai



CT



Lari





Jamaal on his wedding night





Skidhouse





Lari and Sigrid





Camille





Candi





Kimura




Install Shot MFA Open Studios 2018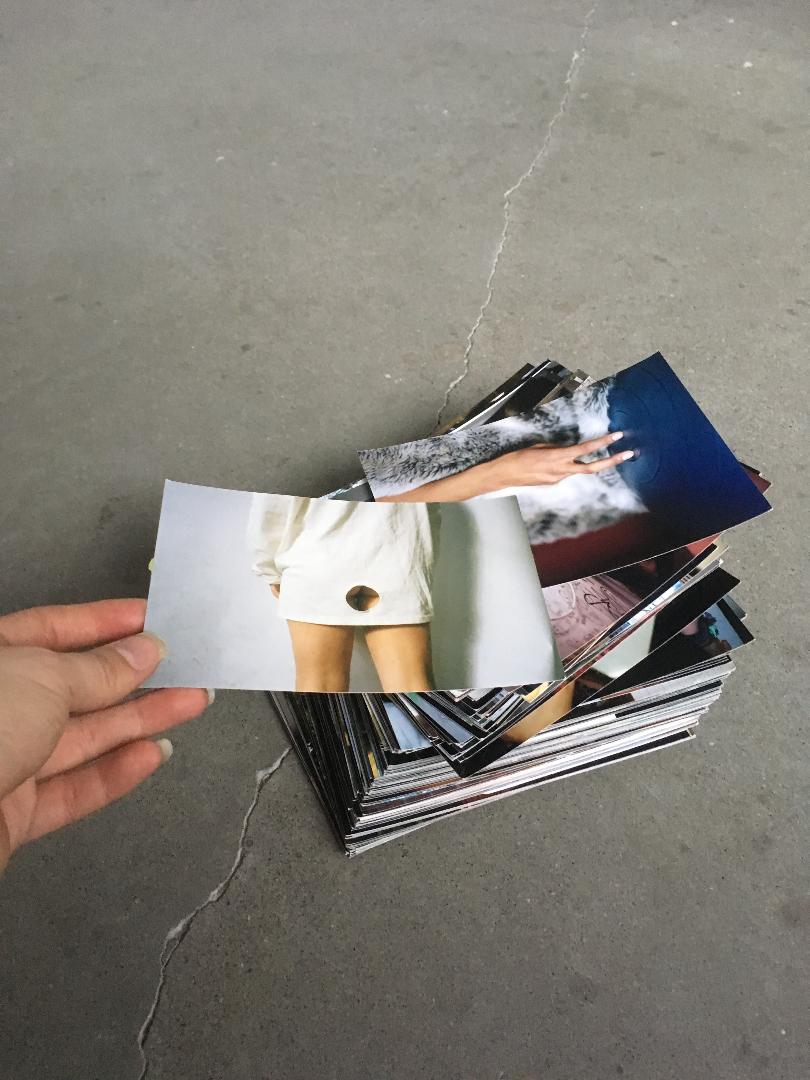 Install Shot MFA Open Studios 2018




Rehab Girls
2013
Lodz, Poland

The series "Rehab Girls" was created in my hometown - Lodz, Poland in a rehab for female "criminal" youth where my grandmother babcia Krysia used to work and where I've spent a lot of time as a child following her at work. I returned to this place as an adult and photographed 18 year-old girls during their last months of rehabilitation. The series examines the tension between toughness and fragility of those teenage girls.


Rehab Boys
2013
Pereira, Colombia

"Rehab Boys" is a series of portraits of drug addicts from a rehab Corazonez Valientes in Pereira, Colombia. I met them during my 6-month travel in South America.
I photographed them in their personal spaces giving them agency on how they want to be represented in a spirit of collaboration. I acknowledge the privilage that comes with my position of an outider to this community.


Esteven



Oscar



Sergio
Jonier
Wilson
Salento